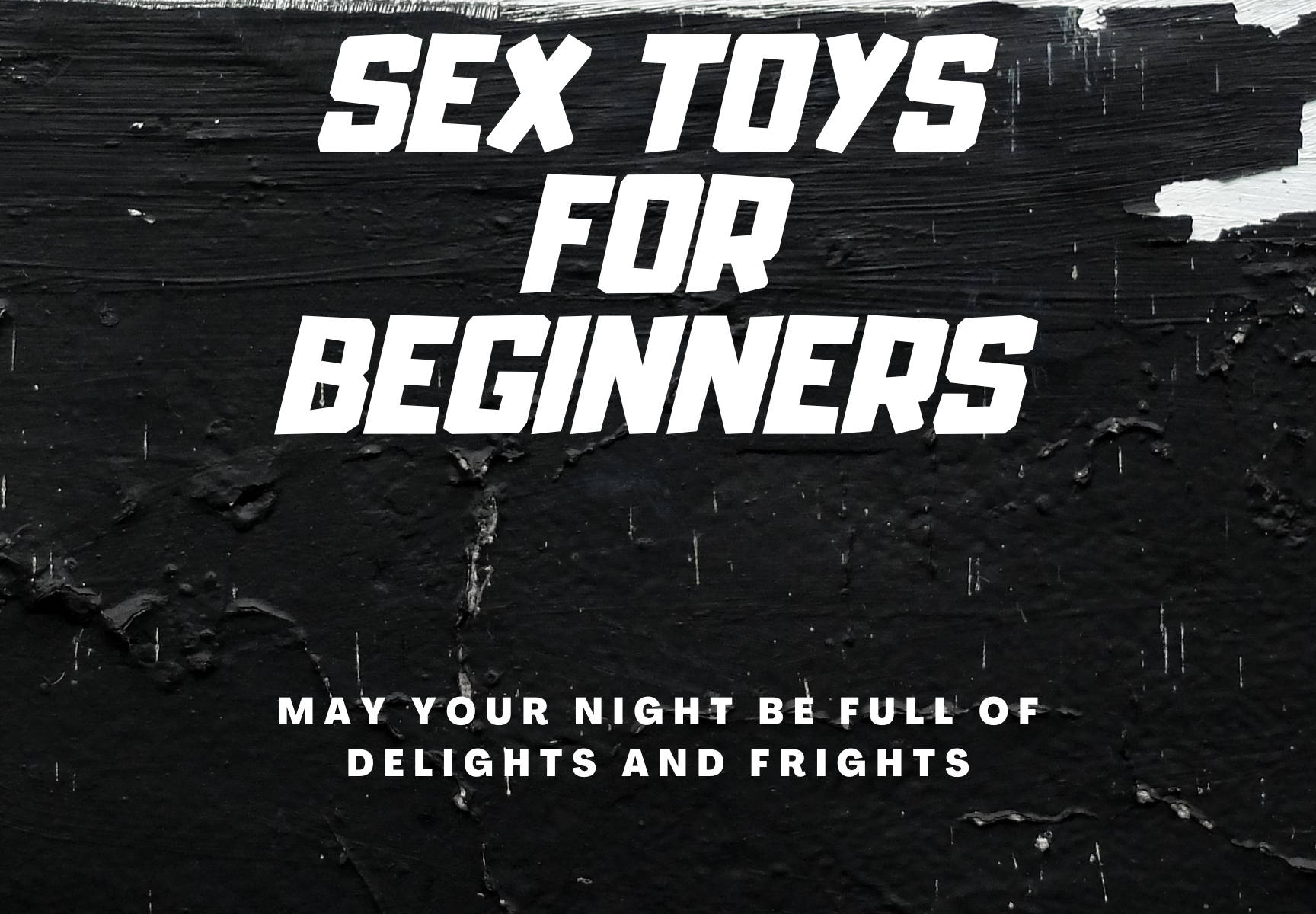 If you're looking for sex toys for beginners, you've come to the right place. We'll help you find some of the best sex toys for men, including vibrators, dildos, cock rings, prostate massagers, anal beads, and more. If you're getting into solo play, we have beginner sex toy guides for every body part, too. So whether you are just starting out or a seasoned veteran, keep reading to learn how to use sex toys effectively.
Level 1: Let's start simple: standard power + standard ability, and get familiar with the game. During Level 1, we want to get used to our weapons (sex toys) and gear up before we get on our journey.
Recommended: the Classic Style Blowjob Suck Masturbation Cup (UFO Red Edition)
Ability: The classic flashlight design with an incredible handle, Red Monster inner, and "UFO" suction. Perfect for learning.
Level 2: Power, stimulations, handle, agility, and strength - All Level up! If you know you are a level 2 player already, skip level 1 and check this BEAST out!
Recommended: Tongue Blowjob Licking Vibrating Masturbation Cup (Auto masturbation Edition)
Ability: First of all, it's longer, with more room for that beast mode stimulation. Secondly, the middle handler is designed soft with dragon Scales touch surface, auto mode + beast mode = you know it
Level 3: Since you passed levels 1 - 3, we know you know what's up, so let's cut the crap and get to the point - Gawk Gawk 3000 TikTok Edition is the real deal.
Recommended: Gawk Gawk 3000 Electic Masturbation Cup (TikTok Hot Edition)
Ability: This is no regular masturbation cup. It's the ultimate creation, passing true tests. First, the name "Gawk Gawk" is the sound of that deep Throooat sound. And 3000 comes from "love you 3000". Best of both worlds. You know it's right when you can feel the power, the stimulation, the trend.
Level 4: I guess you are unsatisfied with the first three levels, so we must bring this badass out. If you are a beginner and have tried the first three levels but still haven't learned enough, try this one, and you will graduate.
Recommended: Fully Automatic Sucking Clip Sucking Masturbation Cup
Ability: You know what is even better than beast mode? Technical cyber beast mode! This badass is the combination of all the power features that you could find in the market. Not only does it spins with multiple modes, but it also creates sucking and vibrating all together in one. Not the best, but definitely the few.
Level 1: Before we get into the topic, you have to know two things. 1. Your body is different than males, physically and mentally. 2. You are harder than males to reach that ultimate stage but don't worry, we got you covered.
Recommended: Rechargeable Vibrating Dildo - G - SPOT
Ability: To really enter this fantasy world, you first have to know about your body, and for starters, the only spot that you can't reach without a sex toy is the G- spot. Choose a vibrator that can do this, so not only could it stimulate your G-spot, but it also could test your other hot spots by vibrating.
Level 2: The Rose Collection. Like every girl has to own a pair of leather boots, every girl should also own a Rose toy. The reason is simple. We girls deserve to be satisfied when and where ever we want.
Recommended: Rose Vibrators - 7 Sucking Clit Massage Vibrating Rose Toy
Ability: There are many versions of Rose Toys within this collection. Check here if you want to check them out, but for beginners, we recommend this one for level 2. The reasons are simple, to get the ultimate satisfaction, mental relief is way stronger than physical feelings, and just carrying one of these toys in our purse brings that kinkiness within our minds. That's sexy.
Level 3: Once you know about your body and what you like, you also release the mental barriers in your mind and set free your sexual desires. You are ready to try out the Rabbit Vibrato.
Recommended: 16-Mode Rabbit Vibrato - Waterproof Silicone Vibrating Dildos
Ability: If you have already learned much, you can tell how powerful the stimulation could be by looking at the design. Double teasing and triple the satisfaction. The tentacles are ready to make your valva surrender to that climax feeling right away.
Level 4: Okay, girl, I guess you are ready. Before we introduce this Level 4 product, we want you to know you are the most beautiful individual in the world. Don't worry about judgments. They are just jealous of your beautiful soul.
Recommended: Silent Waterproof Vibrating Egg Massager
Ability: You know what's better than stimulating your vagina? Stimulating all of your hot spots. And if you ask me which one to try first, I strongly suggest starting with the nearest - your holly anal. Don't get me wrong, I am classic, but I'm also naughty at the same time. When it's my alone time, it's none of others' business.
The goal for our Seducei Beginners Plans are to help couples face their desire, be condifient and honest, be romantic and enjoy that love that only belones to the two of you. enhancement Plan is to get things started. For us to get to a good start, the couple have to reach the most honest and relaxing stage, we normally call it 'turned up" studies have found that confidence is the number one factor of a good sex, so here it is, the first Item in enhancement Plan - Get to know each other Edition with a basic vibrator, you can search for any spot on to stimulate and see if it could spice things up.

Every prodoct we picked in enhancement Plan serves the purpose of enhancing whats already satsifing both of each other, and knowing what each other fantasies about is absolutely important, every couple have there own kinky play. We introduces the Wireless vibrating mini bullet. If you ask me the most special fantasy I have with my parter is total control that just you partner can do, that power dynamic would blow your mind.
Last but not least, the perfect beginners toy for our LGBTQ+ community, this indiviral toy could perfectly satisfy some classic playbook action. We also want to welcome our friends and congratulate on there courage to face there real desire and love. respect!
Match your fantasies with the type of sex toys you want to use. What kind of couple's sex toys would match your fantasies?
If you're seeking additional clitoral pleasure, opt for the clitoral massager; if you desire a stronger sexual encounter, select the powerful vibration; if you're more into G-spot enjoyment, pick out the G-spot stimulator or G-spot vibrators; if you're into anal play, go for the anal tail plug or anal vibrator. In any case, it's all about your individual needs.
Wearable panties vibrator, the ideal for some outdoor fun and kinky play. The ideal wearable panties vibrator also have remote controls; some even have apps you can operate by phone. Make sure you choose a panty that fits your size and is comfy while you wear it. Because you're out enjoying yourself, ease matters.

The New Star - Bunny Vibration. Although they may sound similar and spell similarly, bunny vibration is the new queen of our collection. What's the big deal? The name comes from the smooth and rounded shape of the clitoral hood rather than a dildo-shaped clitoris. The clitoral hood was designed specifically because so many women have asked for a gentler G-spot stimulation rather then intense. The clitoral hood is also very easy to clean and maintain.

If you are into Metaverse or cyber-styles, this is the toy you are looking for. This will be on top if we rank the best and most futuristic sex toy in the market. Not only it has a digital display screen that shows all kinds of animated characters, but it also could link Apps on mobile, using Artificial intelligence to generate sexual endurance, giving you the maximum pleasure and entertainment.

This automatic trysting dildo vibrator aren't just for beginners anymore. They're great for anyone looking to try something new — whether they've been curious about sex toys for a while now or want to explore their sexuality further. One of the biggest reasons people buy sex toys is because they offer fun functions. Whether you're looking for vibrating toys, anal toys, or even toys that double up as both, you'll want to focus on finding a product that offers the desired features.

In addition, these toys can help prevent premature ejaculation. While this might seem like a no-brainer, many men experience difficulty controlling their climaxes, says Dr. Herbenick. By applying pressure to the head of the cock, the cock ring helps maintain arousal and prolongs the duration of the orgasm.